Organic Torah Membership
In Organic Torah's second year of offering membership to both individuals and institutions, we are proud to announce our new membership benefits of the 2018-2019 year. 
---
SYNAGOGUE ANNUAL MEMBERSHIP BENEFITS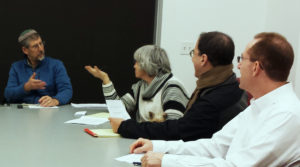 Adult Learning Package 
• On-Site Program such as a shabbaton, scholar-in-residence or workshop with Rabbi Margalit (and, if desired, one of the Organic Torah collaborating teachers). See Sample Topics below.
• Organic Torah Seminar Series (either in-person or webinars depending on location), following same topics as On-Site Programs.
• Individual Member Benefits for all of your synagogue members, including
monthly original translations/commentaries, periodic webinar opportunities, discounts on classes and events.
Choice of Topics for Shabbaton, Scholar in Residence, Seminary Series, etc
1. Ecological Judaism for the 21st Century
• Find an Eco-Jewish perspective that inspires us to action.
• Explore Jewish contributions to fighting climate change, ecological degradation and creating a flourishing world.
• Develop new ways to see ourselves as integral parts of the miracle of Life.
2. Organic Torah: A New Synthesis

• Find a new harmony between science and religion.
• Explore how Jewish "organic thinking" helps us with in many areas from environment to spirituality, from health to social justice.
• Develop a new, integrated way of looking at Jewish texts, nature and ourselves.
3. Tree of Life Learning: How to Read Classic Jewish Texts So They Come Alive

• Find the deep meanings hidden in perplexing biblical, rabbinic and mystical texts.
• Explore the ways that these ancient texts give insights into our own lives.• Develop confidence and skills in opening up the secrets of our textual heritage.
4. The Holistic Spiritual Journey: Jewish Paths to Connection, Creativity and Fulfillment
• Find a combination of traditional and innovative Jewish paths to spiritual growth.
• Explore meditation, movement, dynamic discussion, textual play and more.
• Develop your own skills and practices for continued spiritual growth.
For costs of synagogue membership, contact Rabbi Margalit at natan@organictorah.org.
---
INDIVIDUAL ANNUAL MEMBERSHIP BENEFITS
Inspiring Monthly Text translations/commentaries and webinars, online discussion forum, and discounts on Organic Torah events and classes.
Monthly Spiritual Resource Translations and Commentary: Each month Rabbi Margalit or one of the Organic Torah collaborating teachers will send you a translation and commentary on an inspiring and thought provoking Jewish spiritual text. In this coming year we plan to focus on the book Derekh HaMelekh, by Rabbi Kalonymous Kalman Shapiro, the Piazetzner Rebbe. This book, written in the 1920s and '30s is an amazing resource for the type ofholistic and dynamic perspectives on life that we teach at Organic Torah. It has not been previously translated.
Webinars: Periodic summary and discussion on themes that arise in the latest translations. Weather you've read the translation, join in with a real time, interactive discussion. These may also include guest speakers.
Online Discussion Forum: Members are invited to a closed Facebook group to discuss Organic Torah translations, blog posts, classes post articles, share experiences and more.
Discounts: All Organic Torah classes, both in-person and online, as well as any retreats or workshops organized through Organic Torah will be discounted for members.
Membership Levels: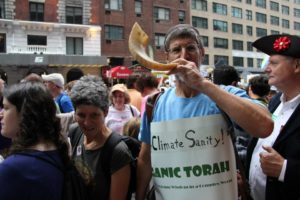 • Regular Annual Membership – $90
• Accessible Annual Membership – $54
• Sustaining Member – $360
• Sustainable Builder – $720
• Trees of the Garden – $1,800• Tree of Life – $3,600
Membership not for you right now? We appreciate your support at these amounts as well:
• Supporter – $36
• Friend – $18
---
We gladly accept donations of any amount from members and non-member supporters. All contributions are fully tax deductible. Please donate online here or mail a check to:
Organic Torah
c/o Natan Margalit
81 Brookside Ave.
Newtonville, MA 02460