Classes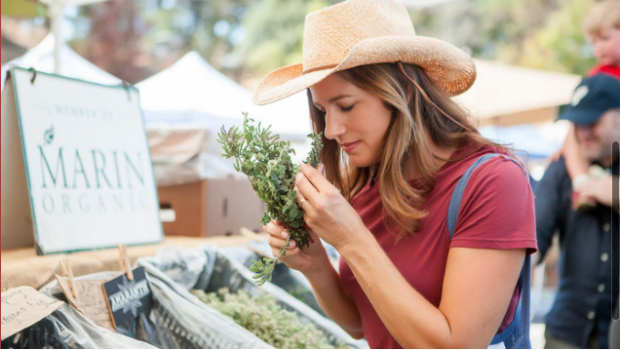 Published on October 19th, 2017 | by Leah Lazer
0
Webinar Offerings 2017-2018
We are excited for announce the first set of teachers for our 2017-2018 member webinar offerings. You can participate by joining Organic Torah beforehand.

"Beyond Words: The Organic Torah of Art, Creativity and Intuition" with Rabbi Ariel Burger, Ph.D.
December 6, 2017, 12:00 – 1:15pm EST
Ariel Burger is an educator and artist whose focus is leadership, spirituality, and creativity. He was Eli Wiesel's teaching assistant at Boston University for five years, and is writing a book on lessons from the classroom with Eli Wiesel. A rabbi and PhD, he worked at Combined Jewish Philanthropies as Director of the Commission on Jewish Life and Learning from 2008-2014, after which he worked at PJ Library spearheading a project for parents.

"Ecology, Society and Organic Torah" with Dr. Tom Wessels
January 3, 2018, 12:00 – 1:15pm EST
Tom Wessels is a noted terrestrial ecologist, environmentalist, and professor at Antioch University of New England. He is author of Reading the Forested Landscape in New England, The Myth of Progress and three other books.  

"Reflective Rest and the Organic Systems of Time" with Dr. Marilyn Paul
February 6, 2018 12:00 – 1:15pm EST
Marilyn Paul is the author of the newly released An Oasis In Time: How A Day Of Rest Can Save Your Life, which was reviewed as "An invaluable voice for survival in today's 24/7 hyperconnected world." -Sheila Heen, coauthor of Difficult Conversations: How to Discuss What Matters Most
Topic TBD with Nigel Savage
March 6, 2018, 12:00 – 1:15pm EST
Nigel Savage, originally from Manchester, England, founded Hazon in 2000, with a Cross-USA Jewish Environmental Bike Ride. Nigel has spoken, taught, or written for a wide and significant range of audiences. He has twice been named a member of the Forward 50, the annual list of the 50 most influential Jewish people in the United States, and is a recipient of the Bernard Reisman Award. In 2015 he was awarded an honorary doctorate by the Jewish Theological Seminary. He has an MA in History from Georgetown, and has learned at Pardes, Yakar, and the Hebrew University.  He was a founder of Limmud NY, and serves on the board of Romemu.
"The One, the Many, and the Organic Torah of Wholistic Community" with Rabbi David Ingber
April 17, 2018 12:00 – 1:15pm EST
Named by Newsweek as one of 2013's top 50 most influential rabbis in the United States as well as by The Forward as one of the 50 most newsworthy and notable Jews in America,  Rabbi David Ingber promotes a renewed Jewish mysticism that integrates meditative mindfulness and physical awareness into mainstream, post-modern Judaism. A major 21st Century Jewish thinker and educator, his rich perspective, open heart and mind, and full-bodied approach to Jewish learning has brought him to speak throughout the United States and worldwide throughout Canada, Europe and Israel.
POSTPONED: "Body Wisdom, Integrative Medicine and Organic Torah," with holistic medicine expert Dr. Rachel Carlton Abrams
New Date: May 9, 2018
Rachel Carlton Adams graduated Phi Beta Kappa from Stanford University, received her M.D. from UC San Francisco, and a Master's Degree in Holistic Health from UC Berkeley. She is Board Certified in Family Medicine and Integrative Medicine. In 2008 she opened the award-winning Santa Cruz Integrative Medicine Clinic. Dr. Abrams treats many of the world's most influential people, from CEOs to billionaire entrepreneurs to Nobel Peace laureates. She has been voted "Best Doctor" in Santa Cruz County every year, from 2009–2017.
Check back soon for the topic and dates of upcoming webinars, with thinkers including Nancy Flam.