Classes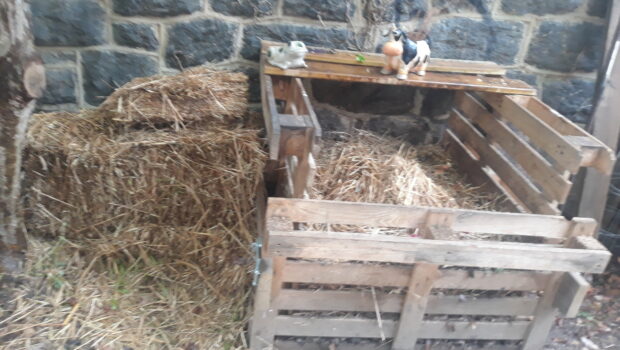 Published on April 21st, 2020 | by Jacob Sapon
10
"Composting as a Spiritual Practice: A Practical Approach to Daily Transformation"
With Rabbi Natan Margalit and Rabbi Laura Bellows,
Wednesdays, May 13, 20, 27, June 3, 10, 17, 24
UPDATE: The start date of this class has been pushed back one week further, and now will begin on Wednesday, May 20th. We apologize for any confusion!
7:00 – 8:30 pm On Zoom.
Cost: $90 (Scholarships available for those who need assistance. No one will be turned away for lack of funds. Contact Rabbi Margalit at nmargalit@hebrewcollege.edu if you would like to request a scholarship)
What is the connection between composting and redemption? Looking to cultivate a low-barrier daily (or weekly) spiritual practice? In this unique class, we will learn both the practical skills of successful, no-smell composting — whether in an apartment or a backyard, and explore Jewish teachings about the spiritual practice of transforming our food "waste" into new growth. Join us as we draw on Jewish composting wisdom going back to biblical times, and relating to the ecological and spiritual needs of today. All levels of composting experience welcome.
Here are the links for registration:
1) one for general registration (please click here)
2) one for TBZ members, who wish to have their fees subsidized by TBZ (please click here)
Please be sure to log out of the registration form once the registration is complete.