Organic Torah Membership
As of January 2019, Organic Torah is shifting our membership model to bring you even more! All individual memberships will now operate on an annual cycle, starting January 1st. If you joined in the second half of 2018, you are automatically enrolled as a full 2019 member. See below for more details.
---
INDIVIDUAL ANNUAL MEMBERSHIP BENEFITS
The 2019 Organic Torah Membership centers around the course "The Royal Road to Relational Spirituality". It includes 10 monthly webinar sessions on Relational Spirituality as well as new translations and commentary delivered directly to to your inbox.
Some details about the course:
Based on the teachings of Rabbi Kalonymus Kalman Shapira, the Piazetzner Rebbe, from his book Derekh HaMelekh which reveals a deeply holistic, relational understandings of our place in the world.

Learn how to deal with our desires, bring spirituality into everyday life, and infuse spiritual practice with meaning.  

Webinars will be led by Rabbi Margalit and expert guest teachers including Rabbi Andrea Cohen-Keiner, the translator of Rabbi Shapira's book

Conscious Community.

Translations and commentaries by Rabbi Margalit
Other Member Benefits include:
Free access to all of the 2018 Webinar recordings including discussions with Rabbi David Ingber, Nigel Savage, Dr. Rachel Carlson Abrams, Dr. Marilyn Paul, ecologist Tom Wessels and others.
Online Forum for continuing discussion
Big discounts on all other Organic Torah events and classes!
Become part of this community of seekers and builders! Be a part of Organic Torah's work to transform our world.
See below for the schedule of webinars. Webinars will be held live on Tuesday evenings, 7:30 – 8:30 EST. They will be held on the user-friendly Zoom platform which allows for participation, break out groups, chats, screen sharing and more. All sessions will be recorded so you can listen anytime.      
January 29,

Spiritual and Physical Together

(parshat Noach)

February 12,

The Gift of Time

(parshat Hayei Sara)

March 26, The Prophecy School (guest taught by Andrea Cohen Keiner)

April 16,

Words Make a Difference, Song Fills the Void

(parshat VaYishlach)

May 21,

The Principle of Co-Creation

(parshat Yitro)

June 11,

Having a Purpose Makes All the Difference

(parshat YaYishlach)  

September 17

, Wholeness and Prophecy

 (parshat Shemot)

October 29,

Opposites Attract

(parshat Para)

November 19,

It's not About Me

(Shabbat Hazon)

December 17,

Big Picture, Small Steps

(parshat Ekev)  
Membership Levels: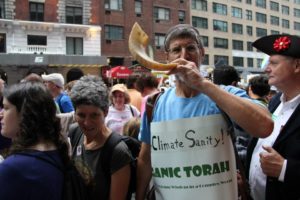 • Regular Annual Membership – $90
• Accessible Annual Membership – $54
• Sustaining Member – $360
• Sustainable Builder – $720
• Trees of the Garden – $1,800
• Tree of Life – $3,600
Membership not for you right now? We appreciate your support at any amount that feels comfortable for you as well.
---
SYNAGOGUE ANNUAL MEMBERSHIP BENEFITS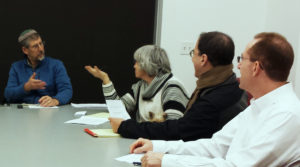 Adult Learning Package 
• On-Site Program such as a shabbaton, scholar-in-residence or workshop with Rabbi Margalit (and, if desired, one of the Organic Torah collaborating teachers). See Sample Topics below.
• Organic Torah Seminar Series (either in-person or webinars depending on location), following same topics as On-Site Programs.
• Individual Member Benefits for all of your synagogue members, including
monthly original translations/commentaries, periodic webinar opportunities, discounts on classes and events.
Choice of Topics for Shabbaton, Scholar in Residence, Seminary Series, etc
1. Ecological Judaism for the 21st Century
• Find an Eco-Jewish perspective that inspires us to action.
• Explore Jewish contributions to fighting climate change, ecological degradation and creating a flourishing world.
• Develop new ways to see ourselves as integral parts of the miracle of Life.
2. Organic Torah: A New Synthesis

• Find a new harmony between science and religion.
• Explore how Jewish "organic thinking" helps us with in many areas from environment to spirituality, from health to social justice.
• Develop a new, integrated way of looking at Jewish texts, nature and ourselves.
3. Tree of Life Learning: How to Read Classic Jewish Texts So They Come Alive

• Find the deep meanings hidden in perplexing biblical, rabbinic and mystical texts.
• Explore the ways that these ancient texts give insights into our own lives.• Develop confidence and skills in opening up the secrets of our textual heritage.
4. The Holistic Spiritual Journey: Jewish Paths to Connection, Creativity and Fulfillment
• Find a combination of traditional and innovative Jewish paths to spiritual growth.
• Explore meditation, movement, dynamic discussion, textual play and more.
• Develop your own skills and practices for continued spiritual growth.
For costs of synagogue membership, contact Rabbi Margalit at natan@organictorah.org.
---
We gladly accept donations of any amount from members and non-member supporters. All contributions are fully tax deductible. Please donate online here or mail a check to:
Organic Torah
c/o Natan Margalit
81 Brookside Ave.
Newtonville, MA 02460