Learn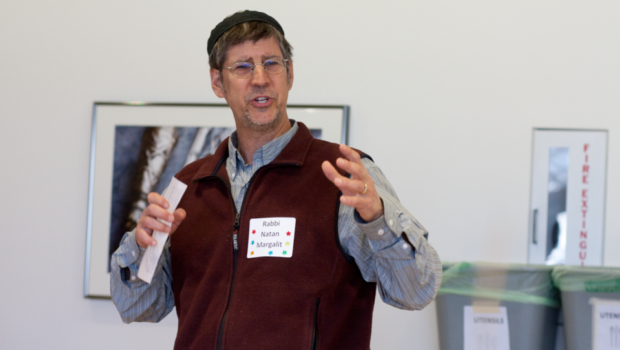 Published on May 15th, 2018 | by Leah Lazer
2
Bring Rabbi Natan to Your Community!
Bring Rabbi Margalit to your synagogue, college campus, Hillel, retreat center or conference as a speaker, scholar in residence, or presenter.
Read on below for samples of past presentations! You can also suggest your own program: more examples of past Organic Torah programs are available here.
Contact Rabbi Natan at natanm118@gmail.com to set up a program at your institution!
Samples of Past Presentation Titles
Choose from the topics below, or suggest your own idea.
1. The Torah of Nature / The Nature of Torah
2. Integrating Jewish Wisdom and Ecological Thinking to Heal a Fractured World
3. Tree of Life Learning: How to Read Classic Jewish Texts So They Come Alive
4. The Holistic Spiritual Journey: Jewish Paths to Connection, Creativity and Fulfillment
5. Three Bridges from Ancient Wisdom to Social and Ecological Justice
6. Emergent Judaism: How an Ancient Tradition Gets New Ideas
7. Ecological Justice and Judaism: A Deep Shift in Consciousness
8. Why Bother? Mitzvah, Hope, and Planting a Garden
9. Animal Rights, Ecology, and the Ethics of Jewish Eating
11. Beyond the Culture of Control