Get Involved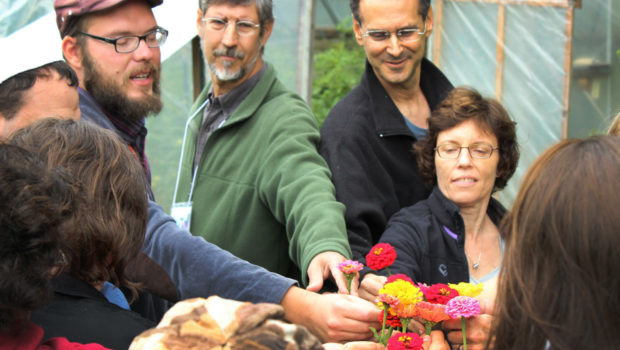 Published on April 25th, 2017 | by Organic Torah
0
Get Involved
At Organic Torah, there are many ways to get involved. We are a growing and diverse community of people who care about bringing more wholeness, creativity and integration to our lives and to the world. We are learners, leaders, activists and artists, supporters and spiritual seekers. Please see below for the best ways for you to get involved with Organic Torah.
---
BECOME A MEMBER – There are a variety of ways to become official members of the Organic Torah community. Join us for the membership that works for you or your organization!
---
SUBSCRIBE to our Mailing List. Sign up to join the online conversation at Organic Torah! You'll receive Natan's articles and be able to discuss them with Natan and other readers.
---
CONTRIBUTE your talents, time and expertise. Contact us to learn more about volunteering or becoming a part of the Organic Torah team through your writing, teaching, technical expertise or other other ways you would like to contribute to our efforts to bring more wholeness, healthiness and holiness into the world.
---
ATTEND an upcoming class, event, action, or activity. Organic Torah is growing and offering more and more in-person and on-line opportunities to learn, grow and experience a new way of looking at the world.
---
DONATE – Click here to make a donation via Paypal. Or, make your check out to Organic Torah –find our address here.
---