What's New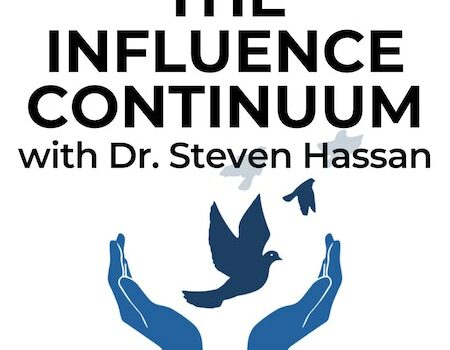 Published on September 30th, 2022 | by Jacob Sapon
0
Rabbi Natan Appears on "The Influence Continuum" With Dr. Steven Hassan
Steven Hassan, PhD, is one of the leading experts on cults and undue influence in the world. A former member of the right-wing Moonie cult, Hassan was deprogrammed 45 years ago and has dedicated his life to helping people out of cults and destructive situations. Dr. Hassan is a licensed mental health professional and has written four books, including The Cult of Trump and the seminal book Combating Cult Mind Control.
In this episode, Dr. Hassan and Rabbi Natan discuss their own journeys, "The Pearl and the Flame," and much more!
In Dr. Hassan's words, "Rabbi Natan Margalit, the author of the newly released book, "The Pearl and the Flame," has an answer. The problem, he believes, is not understanding the connectedness of all things—people, plants, animals, and the natural world. His solution is to integrate our vast and valuable scientific knowledge about complex systems with the ancient wisdom of the Torah (the Hebrew Bible). In this fascinating conversation, Natan shares his spiritual journey, which eventually led him to become a rabbi, educator, and environmental activist. We cover many topics, sharing hopeful ways to move forward in our highly fragmented and polarized times."
Read more writing from Dr. Hassan about their conversation here!