Uncategorized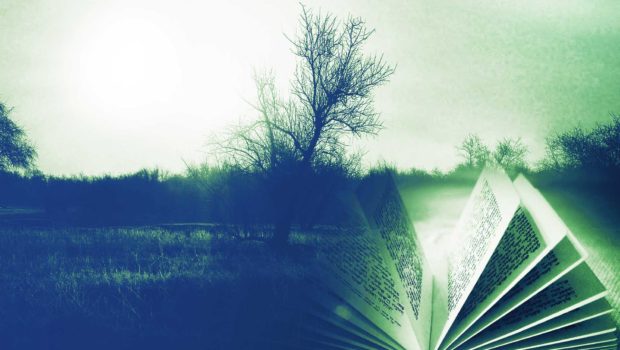 Published on April 2nd, 2019 | by Natan Margalit
0
Paradigm-Shifting Conversations: Healing Ourselves and the World
As we witness and experience the epidemics of addiction, loneliness, political fragmentation and the environmental disasters of climate change and mass extinction it is becoming abundantly clear that our present course is not sustainable.
In these seven webinars from winter 2017 to spring 2018, Organic Torah founder Rabbi Natan Margalit, Ph.D. talks with leaders in fields ranging from ecology to art, from medicine to meditation, in order to clarify and explore the paradigm shift away from mechanistic ways of thinking and fragmented, isolated ways of being, towards organic, holistic ways of thinking and connected, relationship-based ways of being.
In these webinars, delve into the ways that Judaism, viewed as an organic, living system, can intersect with cutting edge modern holistic thinking to show us an alternative, healing vision of our own lives and future of the planet.
FULL SERIES – 7 WEBINARS | Buy here | Free for members until December / $54 non-members. Best value! Includes all of the following:
1. REFLECTIVE REST AND THE ORGANIC SYSTEMS OF TIME
Rabbi Margalit talks with Dr. Marilyn Paul
Download here – we are offering this webinar for free!
We'll discuss one of the issues that is at once most pressing and also most often ignored or seen as simply inevitable: the overwhelming stress that many of us feel over our lack of time. We'll discuss not simply another time management technique, but rather a new, counter-cultural way of looking at time. We'll discuss how a period of reflective rest can change our whole experience of time, and also how the rhythms of time that Judaism makes available can moderate our feelings of overwhelm and replace them with a new sense of balance and enthusiasm.
Marilyn Paul is the author of the newly released An Oasis In Time: How A Day Of Rest Can Save Your Life, which was reviewed as "An invaluable voice for survival in today's 24/7 hyperconnected world." -Sheila Heen, coauthor of Difficult Conversations: How to Discuss What Matters Most
2. ECOLOGY, SOCIETY, AND ORGANIC TORAH
Rabbi Margalit talks with Dr. Tom Wessels
Buy here (partial recording, discounted) – Free for members / $8 non-members

Tom Wessels is a noted terrestrial ecologist, environmentalist, and professor at Antioch University of New England. He is author of Reading the Forested Landscape in New England, The Myth of Progress and three other books. We'll be talking about the amazing commonalities between ecological thinking and Jewish thinking and how they both can help us think better about our society. How does diversity help us whether we're talking about an eco-system or an economic system? How does the principle of "the whole is greater than the sum of its parts" work in a Jewish context and an ecological one?
3. BEYOND WORDS: THE ORGANIC TORAH OF ART, CREATIVITY, AND INTUITION
Rabbi Margalit talks with Rabbi Ariel Burger, Ph.D.
Buy here – Free for members / $12 non-members

Ariel Burger is an educator and artist whose focus is leadership, spirituality, and creativity. He was Elie Wiesel's teaching assistant at Boston University for five years, and is writing a book on lessons from the classroom with Elie Wiesel. A rabbi and PhD, he worked at Combined Jewish Philanthropies as Director of the Commission on Jewish Life and Learning from 2008-2014, after which he worked at PJ Library spearheading a project for parents.
Want to keep learning with Rabbi Ariel Burger? His new book, "Witness: Lessons from Elie Wiesel's Classroom", is now available for pre-order at arielburger.com/.
"In the vein of Tuesdays with Morrie, a devoted protégé and friend of one of the world's great thinkers takes us into the sacred space of the classroom, showing Holocaust survivor and Nobel Peace Prize recipient Elie Wiesel not only as an extraordinary human being, but as a master teacher."
4. MEDITATION, PRAYER, AND ORGANIC TORAH
Rabbi Margalit talks with Rabbi Nancy Flam
Buy here – Free for members / $12 non-members
We will discuss the role of meditation and prayer in enhancing our lives in various ways. How does meditation relate to social action? To healing? To relationships? We will ask how one can extend the benefits of meditation into everyday life. What are the boundaries of "meditation?" Can studying Torah be meditation? Can doing art? Or being in nature? Ultimately, we are asking "How can we bring awareness into our lives?"
Rabbi Nancy Flam is a pioneer in contemporary Jewish communal life. Her accomplishments include co-founding the National Center for Jewish Healing and directing the Jewish Community Healing Program of Ruach Ami: Bay Area Jewish Healing Center; co-founding the Institute for Jewish Spirituality, where she served as founding Executive Director and now serves as Co-Director of Programs; and series editing the informational, inspirational series Lifelights. She writes, publishes and teaches widely on Judaism, prayer, spirituality and social justice.
5. YEAR OF THREE OF THIS SHMITA CYCLE: NOW WHAT…?!
Rabbi Margalit talks with Nigel Savage
Buy here – Free for members / $12 non-members
The ancient biblical practice of Shmita—letting the land rest every seventh year—has now been revived for modern times (in large part due to the efforts of Hazon, the organization founded and run by Nigel Savage). Beyond the technical religious requirements involving the agricultural lands in Israel, the modern understanding of Shmita takes into account the values of economic equality, environmental sustainability, social unity and more. We are now in the third year of the first cycle to be observed in this expanded way. What are we doing to further these values? What can we do to make the next Shmita year even more impactful and meaningful? Can this seven year cycle be a game-changer in the struggle for a healthy, just and thriving world?
Nigel Savage, originally from Manchester, England, founded Hazon in 2000, with a Cross-USA Jewish Environmental Bike Ride. Nigel has spoken, taught, or written for a wide and significant range of audiences. He has twice been named a member of the Forward 50, the annual list of the 50 most influential Jewish people in the United States, and is a recipient of the Bernard Reisman Award. In 2015 he was awarded an honorary doctorate by the Jewish Theological Seminary. He has an MA in History from Georgetown, and has learned at Pardes, Yakar, and the Hebrew University. He was a founder of Limmud NY, and serves on the board of Romemu.
6. THE ONE, THE MANY, AND THE ORGANIC TORAH OF WHOLISTIC COMMUNITY
Rabbi Margalit talks with Rabbi David Ingber
Buy here – Free for members / $12 non-members
In what ways can a holistic Jewish community, such as Romemu, the community founded by Rabbi David Ingber, contribute to a holistic approach to broad issues such as climate change, poverty and racism? How can this new kind of Jewish community help us in own search for wholeness and meaning? What is the future of the synagogue and what will the Jewish community need to remain vibrant and relevant in the 21st century?
Named by Newsweek as one of 2013's top 50 most influential rabbis in the United States as well as by The Forward as one of the 50 most newsworthy and notable Jews in America, Rabbi David Ingberpromotes a renewed Jewish mysticism that integrates meditative mindfulness and physical awareness into mainstream, post-modern Judaism. A major 21st Century Jewish thinker and educator, his rich perspective, open heart and mind, and full-bodied approach to Jewish learning has brought him to speak throughout the United States and worldwide throughout Canada, Europe and Israel.
7. BODY WISDOM, INTEGRATIVE MEDICINE AND ORGANIC TORAH
Rabbi Margalit talks with Dr. Rachel Carlton Abrams
Buy here – Free for members / $12 non-members
What are the common threads of connection between holistic medicine and deep structures of Jewish thought? What are the paradigm shifts in our culture which are inviting a revival of ancient and holistic practices in both health and spirituality? How can Judaism partner with holistic medicine to bring more integration into our lives? These questions and more will be discussed in our next webinar.
Rachel Carlton Adams graduated Phi Beta Kappa from Stanford University, received her M.D. from UC San Francisco, and a Master's Degree in Holistic Health from UC Berkeley. She is Board Certified in Family Medicine and Integrative Medicine. In 2008 she opened the award-winning Santa Cruz Integrative Medicine Clinic. Dr. Abrams treats many of the world's most influential people, from CEOs to billionaire entrepreneurs to Nobel Peace laureates. She has been voted "Best Doctor" in Santa Cruz County every year, from 2009–2017.