Learn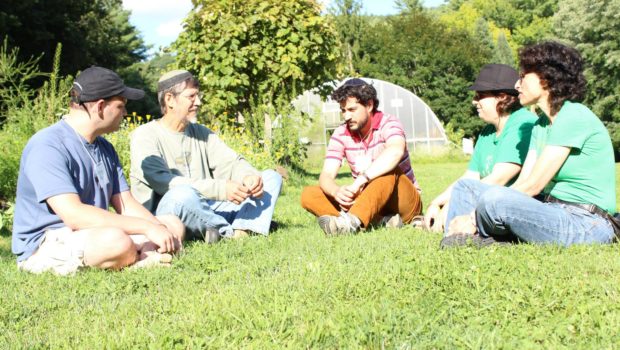 Published on November 15th, 2018 | by Erin Taylor
0
Young Adult and Hillel Programs
Bring Rabbi Margalit to your campus or institution to connect with young adults over any of the topics below, or contact us to develop a customized program specifically for young people. Read on, or click here to download our 2019 Young Adult Offerings flyer.
Topics
Below are some of the topics that Rabbi Margalit has discussed with young adults and college students in the past. If you have a different idea that you would like to explore, feel free to contact us. We're always up for exploration!
Science and Spirituality: A New Synthesis?
For many of us the worlds of religion and science are at best two separate spheres. They may co-exist peacefully and even complement one another, but most of the modern history of religion and science has been a story of religions shrinking as science has explained more and more of the world. Now, this may be changing. Our young adult programs explore bridges between the ancient Jewish mode of thinking and new shifts in the scientific paradigm. We'll see how systems thinking changes the relationship between religion and science and how ancient Jewish ideas may be on the cutting edge of engaging with environmental concerns, social justice, health and other burning issues of our times.
Ecological Justice and Judaism: A Deep Shift in Consciousness   
We can't stop ecological degradation only with technical fixes. We need a different way of thinking about our place in the world.  Can ancient wisdom embedded in Jewish tradition help us shift from destruction of the planet to sustainability and flourishing?  We will look at pathways that connect Jewish ideas to our modern struggle to bring our world from the brick of environmental disaster toward a thriving, sustainable planet.   
Animal Rights, Ecology and the Ethics of Jewish Eating
In our times we are coming to see that the food choices we make have significant consequences for our environment, health, the welfare of animals and of human communities.  Industrial agriculture makes many claims for increased efficiency, but what are the costs? What contribution can Judaism make to the discussion on the ethics of food. Do the kosher laws have anything to do with ethics?  What about "eco-kosher" approaches? Does Judaism recommend vegetarianism? What are the Jewish ethics of food?
Program Format Options
Young Adult and Hillel programs can be presented in a variety of formats depending on the audience. These include but are not limited to the following:
Visual powerpoint presentation or lecture

Short presentation followed by discussion
Experiential learning exercises
Text study and discussion in small groups (English translations are always available)
Panels that include Rabbi Margalit as a guest among other relevant speakers

 (depending on the topic).