Blog Posts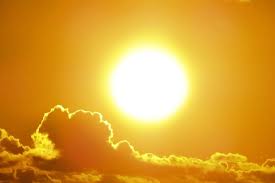 Published on June 20th, 2019 | by Natan Margalit
0
A Time of Turning
Tomorrow, those of us in the northern hemisphere will experience the longest day of the year, an evening filled with light. We'll both be celebrating the beauty of summer and waiting for the sun to finally go down so that we can welcome Shabbat. In the Jewish year we're taking a moment to breathe in these long summer days after Pesach, the Omer, and Shavuot, and before we come to the next cycle with Tisha B'Av, Tu'B'Av (don't forget about Tu B'Av on the Farm!), Elul and the High Holidays.
We've been reading in the Book of Numbers about the Israelites counting and taking stock of where and who they are. We too, pause to take stock, as spring turns to summer, of all that has led up to this moment, and look forward in joy to all that is to come.At Organic Torah we're appreciating and accounting for what we have accomplished up until now, and looking forward to exciting possibilities coming down the pike. We'd love to take a moment to share and celebrate some of the work that has led us to where we are. And we're asking you to help us create more learning, more wholeness, more joy by contributing to what is coming next. Since the fall we have:
Said goodbye to one staff member and hello to another
Held three board meetings
Welcomed four folks to our new Young Adult Working Group
Engaged in five collaborations with other organizations
Made six new commentaries and course recordings available to members
Presented nine workshops at synagogues, conferences, and on college campuses
Offered a ten session online course, The Road to Relational Spirituality
Made eleven academic pieces and articles available on our expanded resources page
Published twelve new pieces of writing on our website and via this newsletter
If you were counting along with us, you probably noticed that a few numbers were missing. That's where you come in. In the coming months and year we'd love to do even more. Particularly, provide more in-person programming so that we can engage more deeply and holistically with you. We also want to add more to our existing programming. Can you help us out?
Two donations of $180 would cover a Hillel visit or a guest teaching appearance
Seven donations of $72 would sponsor two people to come to the Tu B'Av farm retreat.
Eight donations of $360 would cover a Scholar in Residence weekend with Rabbi Margalit at your synagogue. 
And donations of any amount keep us moving forward. Thank you for all that you have already done to support us and our work!