Blog Posts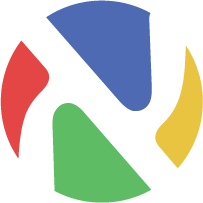 Published on April 22nd, 2020 | by Jacob Sapon
0
Organic Torah is Joining ALEPH: Alliance for Jewish Renewal!
We are excited to announce that Organic Torah has joined ALEPH: Alliance for Jewish Renewal. This is a major step in the growth of Organic Torah, expanding our capacities and connecting us to a wonderful team and a larger audience. Organic Torah starts with the idea that Judaism is alive, growing from strong roots and flowering into new buds of creative expression– that is to say: Organic. In this we are very much aligned with ALEPH's mission of Jewish Renewal. Joining with ALEPH is a win-win partnership that will help both organizations grow and thrive with new energy, new programs and new ideas.
During this time of Coronavirus crisis, it is clear that the world has been harshly woken from its "business as usual" sleepwalking. For all the fear and uncertainty that we feel, there is also a sense that the doors of change have been flung open. The question is, what direction will the change take? In Organic Torah, as in Jewish Renewal, we embrace the idea of Paradigm Shift. We must shift our paradigm to see that the world is one organism: that our individual lives are part of the life of the community, the life of the planet and of the Source of All Life.
Coronavirus is only the most currently visible of the crises of the earth. We need to shift our paradigm in order to heal the earth from climate change, addiction, inequality, extinction, and all the plagues that the old paradigm of separation, power and domination has brought about. Working as a part of ALEPH: Alliance for Jewish Renewal, we at Organic Torah are looking forward to being at the forefront of this necessary shift, re-awakening the wisdom of the Jewish tradition to help bring healing and harmony to our communities and our world.
To all of our members, supporters, and fellow travelers: please join us as we grow and change. Stay in touch and keep a look out for new offerings, writings and programs. Please support Organic Torah in any way that you can. Every donation helps us to grow and thrive as we enter into this new and exciting partnership with ALEPH, and helps us keep up our work for healing and renewal.
Many blessings,
Natan